It may just be me, but doesn't it seem as if the general drift of things is that it's getting harder and harder to make ends meet? And that younger people are getting the brunt of it?
If that sounds familiar, it could be one generalization that's no longer quite so valid when it comes to younger adults—specifically, about their prospects for owning their own St. Cloud homes.
If we are to believe the Pew Research Center, younger American households are doing pretty well. In fact, they're doing better than their elders were at the same time in their youthful careers. Although you can argue that St. Cloud homes' prices have risen as well, when you remember how close today's home loan interest rates are to historical lows, the outlook for owning St. Cloud homes is hardly gloomy.
The Washington fact tank's 2019 study is based on the latest census data. Some of the highpoints:
Household incomes for those headed by Millennials (ages 22 – 37) are higher than at any time in the past 50 years.

This is true even after the totals are adjusted for inflation.

The effect is largely due to women in young adult households being paid more.

The averages hold true even though slightly fewer young adult households are headed by two earners.
Younger earners aren't the only ones whose ability to own their homes is looking up. According to the study, Baby Boomers' household incomes are at record levels, and Gen Xers are matching the previous highs reached by that age group in the year 2000. As for members of the 'Silent Generation' (ages 73 – 90), "the income…in this age group cannot be accurately estimated." It looks like the elders among us know how to keep a secret!
Owning your own St. Cloud home isn't just a luxury to be enjoyed now—it's also the tried-and-true way to build and preserve wealth into the future. I'm here to help with any and all of your St. Cloud real estate endeavors—call!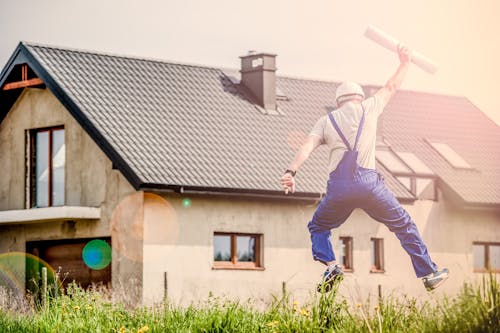 Providing a superior level of informed, professional real estate services to buyers and sellers throughout Central Minnesota.We have agents specializing in residential, commercial, multifamily, new construction, existing, investment properties, foreclosures/REO, and short sales with offices located in:
Five Office Locations To Serve YOU!
St. Cloud 320-259-4554
Princeton 320-983-3555
Maple Grove 763-565-2000
Hutchinson 320-455-9127
Litchfield 320-298-1140
Premier Real Estate specializes MANY areas around Central MN including St. Cloud, Waite Park, Rice, Royalton, Sartell, Royalton, Little Falls, Cold Spring, St. Joseph, Elk River, Monticello, Ramsey, Saint Michael, Andover, Ham Lake, Anoka, Champlin, Buffalo, Glencoe, Brownton, Silver Lake, Kandiyohi, Dassel, Minneapolis, Maple Grove, St. Louis Park, Saint Paul, Robbinsdale, Crystal, New Hope, Brooklyn Center and more!